New Yamaha Models Available To Order. For availability of in stock motors please call or email.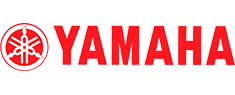 We are a Five Star Yamaha Dealer, offering the full line of Yamaha Outboards from 2.5 HP to the large V-Max motors. Re-power your boat today at Sonny's Marine of Orlando, Florida.
Quality Outboard Service
When you purchase an Outboard from Sonny's Marine Center, you are automatically enrolled in our Priority Service Program. What this means is we put your engine first on our service list over someone who purchased their motor elsewhere.
Yamaha Outboard Promotions
Yamaha has various promotions throughout the year ranging from free extended warranties to installation credits.
Yamaha Warranty
All new, Yamaha outboards are covered by a 3 year Parts and Labor warranty (for non commercial units, commercial units receive 1 year) which covers any production defects.  A Yamaha Factory Warranty provides owners with the best warranty coverage in the industry, paying for 100% of the cost of the labor and defective part. With the biggest dealer repair network in the country, Yamaha factory-trained service technicians stand ready to help, for the life of a Yamaha warranty, no matter where you find yourself.
Yamaha Extended Service Warranty
Before or after your motors factory warranty expires you can extend your motors warranty with a YES contract (Yamaha Extended Service)